Classes 0nline


Monday
10:00 – 11.00
19:00 – 20:00

Tuesday
18.30 - 19.30

Wednesday
18:00 - 19:00

Thursday
9.30 – 10.30

Friday Night Yin Club
18:00 - 19:15

Sunday Slow Flow
10.00 - 11.00



Private & Corporate Events
Please
Contact
Anna for info
Schools
Anna currently teaches children's yoga at Bovey Tracey Primary School. Classes are taught after the school day and last 45mins. Classes are informal and have alot of energy, incorporating stories and games using traditional postures and some new postures the children make up themselves.

Anna has taught teen yoga in secondary schools offering a GCSE PE module in yoga, Anna can also offer exam/anxiety/stress support through meditation and relaxation.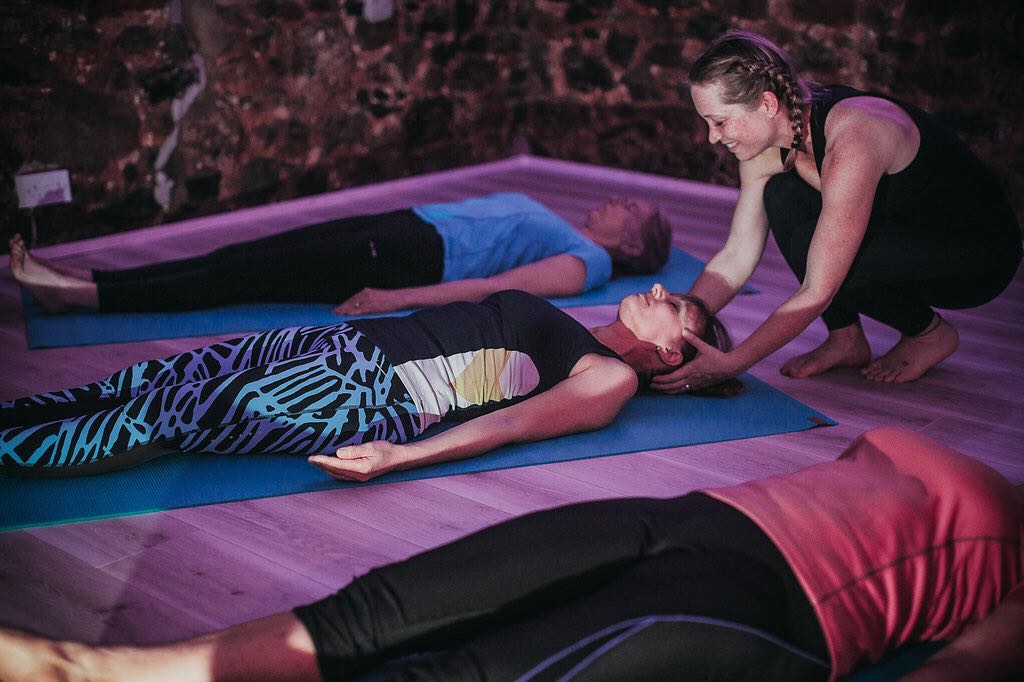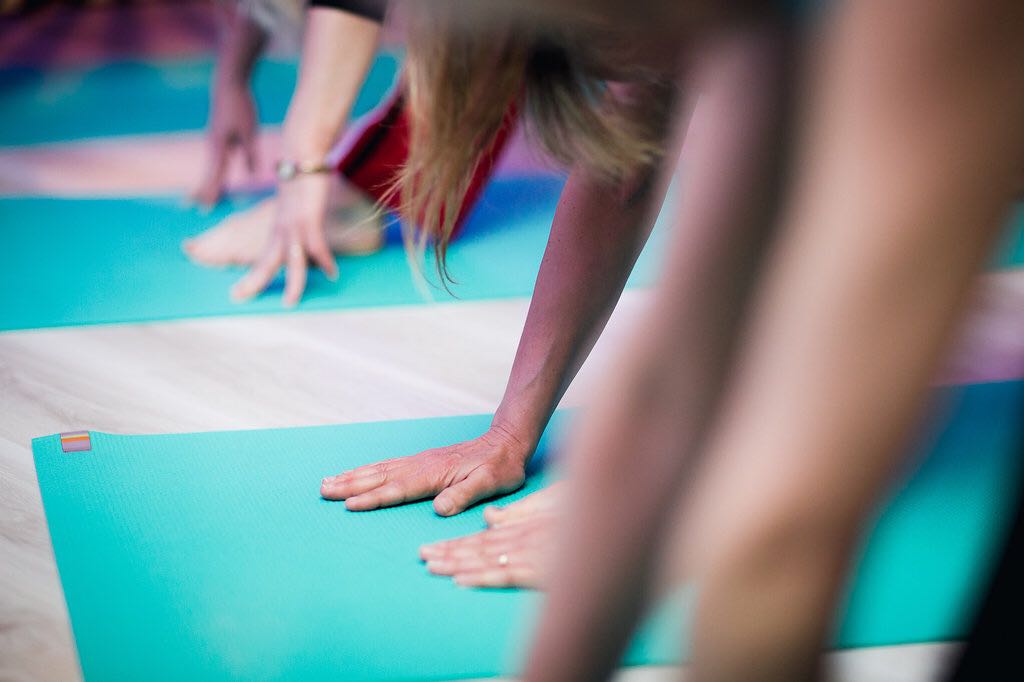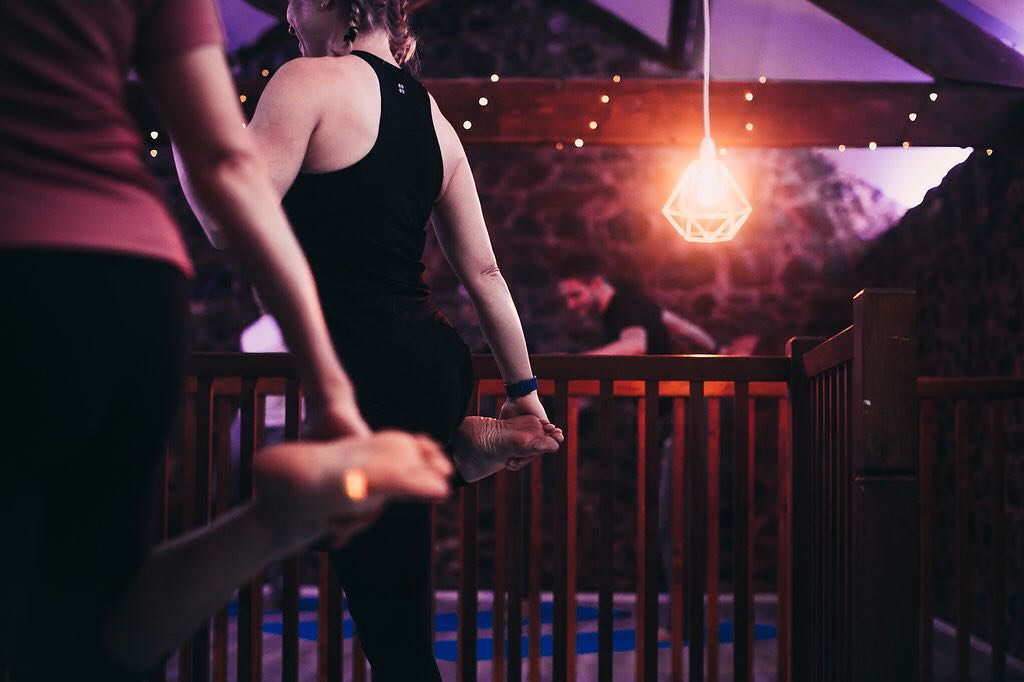 Events

Luxury Glamping (Re)Treat @Brownscombe

Friday 24th September - Sunday 26th September 2021
Luxury safari tents, hot tubs, pizza & prosecco, welcome feast, yoga, heated pool, headdress workshop with Pluma UK.
A very well deserved treat just for you. Not to be missed!
From £300 email me for more details.
Festive Winter Warmer @Powderham Castle

Tuesday 22nd December 2020
From 7pm
Join me for some in person (socially distanced) festive feel good yoga flows inside this magnificent castle. Each guest will recieve a goody bag full of specially selected wellbeing gifts plus non-alcoholic mulled wine and vegan brownies to enjoy as you meander back to your car basking in your post-yoga festive glow.
£35
Festive Yoga Creative - Online

Sunday 13th December 2020
From 3pm
I'm delighted to be teaming up with the talented Bee from Wild Hive to guide you through a festive afternoon making amazing paper misteltoe before winding down with some gentle yoga flows - all from the comfort of your own home. Get your festive snacks ready!
£35
Yoga for Runners - Online

Saturday 17th October 2020
10-11.30am
90min yoga workshop especially for runners, looking at the muscle groups used when we run, leading to a yoga practice designed to target these areas resulting in injury prevention and leaving your body and mind refreshed and ready for your next run.
£12
Yang to Yin Online
Friday 9th October 2020
7.45pm - 9pm
Join me for an evening practice from the comfort of your own home. Moving through a flowing, uplifting yang based practice into finding stillness through yin yoga, leaving you grounded, relaxed, supported and nourished in body and mind.
£10
Summer Solstice Online Celebration
Saturday 20th June 2020
7.30pm - 8.45pm
Come and enjoy a nourishing flowing yoga practice unwinding your body and mind leaving you relaxed and replenished. Closing the class with a new moon meditation practice cultivating intentions for the lunar phase ahead. Take your phone, lap top outside and create a calming sanctuary of candles, oils and cosy blankets.
£8.50
Summer Solstice Yoga Feast @Canonteign Falls POSTPONED

Sunday 21st June 2020 midday onwards
Looking ahead to warm summer days we've teamed up with Canonteign Falls to offer you an exciting event encapsulating the best of quintessential Devonshire summertime.
Yoga outside in a private, walled, secret garden followed by a delicious picnic created for you to enjoy overlooking one of the many lakes.
An afternoon to explore the majestic waterfalls, tranquil lakes and Victorian fern garden.
£43pp includes yoga, picnic lunch and entrance to the falls.
Yin Yoga & Meditation online Collorative class with Revkah Yoga

Friday 22nd May 2020 7.30pm - 8.45pm
£7.50
Join for an online Yin Yoga class with an optional 15 minute meditation to finish to cultivate calm, vitality and clarity during these times of incredible change.
The new moon, also called the dark moon, is traditionally considered the phase of greatest potential. At this time, the moon is invisible in the sky and we are invited to to rest, reflect and replenish so that we can be more receptive and responsive to our deepest needs and aspirations.
Guided by this intention, you will start with slow flowing movements to gently open your body guided by Anna and settle into a slow and still Yin Yoga practice led by Rebecca that will focus on introspective and deeply calming postures held for a longer period of time to reduce tension in your body, soothe your energy and welcome stillness to your mind.
You are then invited to stay for an optional 15 minute meditation guided by Anna focusing on setting intentions and goals using the new moon's grounding energy to cultivate these intentions.
Everyone and every body is so welcome and no previous experience of yoga or meditation required.
Book in via www.revkahyoga.co.uk
Yoga Creative with Grace & Favour Home
Sunday 2nd February 2020 from 9.15am
Unleash your creativity and light up your world.
60mins waking the body and igniting a creative spark through gentle flows at Pretzel Studio. Post-yoga enjoy a hot drink at Cafe 3sixty before making your own lampshade upstairs at Cafe 3 sixty, led by the wonderful Grace & Favour Home.
£37
Winter Warmer #2 2019 @Yarner House
Tuesday 17th December 2019 7-9pm
The ultimate festive event! Yoga flows in front of a roaring fire surrounded by twinkling fairy light. This popular event is in its 3rd year because its sooo scrumptious and fills you with all the festive feel good vibes.
Basking in our post yoga glow we will enjoy edible christmas goodies.
£30 - SOLD OUT
Winter Warmer 2019 @Yarner House
Monday 16th December 2019 7-9pm
The ultimate festive event! Yoga flows in front of a roaring fire surrounded by twinkling fairy light. This popular event is in its 3rd year because its sooo scrumptious and fills you with all the festive feel good vibes.
Basking in our post yoga glow we will enjoy edible christmas goodies.
£30 - SOLD OUT

Yoga Creative #2 Paper flowers with Wildhive
Sunday 17th November 2019 from 9.15am
The start of creative Christmas feels!
75 mins waking the body with gentle flows at the studio before retreating to Cafe 3 sixty for a hot drink and paper poinsettia workshop with the amazing Bee from Wildhive.
£37

Sunday Slow Down @Ilsington Country House Hotel

Sunday 13th October 2019 from 2.30pm
Relax, Recharge and Refuel.
An afternoon retreat for you to unwind with soft sunday yoga flows, award winning spa and the best cream tea in the area.
£52
Summer Solstice Celebration @Yarner House

Friday 21st June 2019 from 7pm
Come and celebrate the summer solstice with yoga accompanied by live music from Josh Wheaton in the stunning surroundings of Yarner House. Post-yoga we will enjoy drinks and treats with a chance to chat and bask in your post-yoga glow.
£35 - SOLD OUT
Yoga by the River with Craft Festival Bovey Tracey

Saturday June 8th & Sunday June 9th 2019
8am
Mill Marsh Park, by the gym machines
FREE
Yoga & Lampshade making workshop with Grace & Favour
Saturday 11th May 8.45am-1pm
Unleash your creativity and light up your world.
75mins waking the body and igniting a creative spark through gentle flows at Pretzel Studio. Post-yoga enjoy a nourishing smoothie at Cafe 3sixty before making your own lampshade upstairs at Cafe3sixty, led by the wonderful Grace & Favour.
£35 - SOLD OUT

© Anna White Yoga at Pretzel Studio, 2018